Pit Bull Gifts
Wide variety of novelty and gift items for American Pit Bull Terrier lovers.
---
Gardner Pitbulls Mink Plush Blanket Queen size: 79" x 95". Machine Washable.
---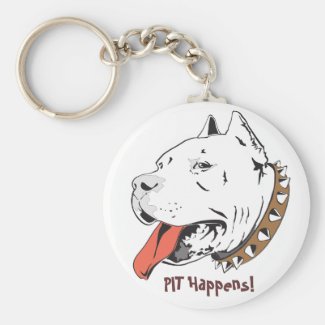 Pit Happens Funny Pitbull Terrier Key Chain 2.25 inches. Choose this design or upload your own artwork to create a unique personalized piece.
---
I Heart My Pit Bull Tote 100% cotton canvas bag has plenty of room to carry everything you need when you are on the go. Includes a bottom gusset and extra long handles for easy carrying.
---
Decorative Pit Bull Glass Salt and Pepper Shaker Set A notoriously popular dog, this lovable pit bull salt and pepper shaker set will captivate your dinner guests with its realistic look and irresistible charm. You're sure to find a place on your kitchen table and in your heart for this adorable decoration! This lovable dog figurine is part of a three piece set that includes the pitbull salt & pepper holder and two glass s & p shakers. Makes a great Christmas gift idea for any pet lover on your shopping list.
---
Pit Bull Photo Frame fits 4" x 6" print.
---
Pit Bull by Bri Buckley Graphic Art on Canvas is a high quality piece of canvas artwork. White painted sides. There is a UV protective coating over the entire image, and it is ready to hang.
---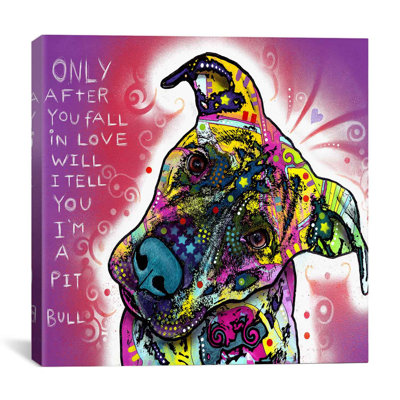 'I'm a Pit Bull' by Dean Russo Graphic Art on Canvas Made with 100% cotton canvas. Your choice of 9 different sizes.
---
Pitbull Terrier Ceramic Piggy Bank Exterior coated with 3 times premium glossy clear sealer for added protection and a high gloss shine. We entirely apply interior with high-fired clear glaze for hardiness as well as preventing it from coin abrasion. A hole at the middle of their belly with a soft texture rubber stopper, so you can take out the coins easily.
---
NFL Jerseys for Dogs Licensed National Football League team logo pet jerseys. Standard "Shirt" styles available for male dogs, CHEERLEADER SKIRT styles available for females!
---
MLB Jerseys for Dogs Officially licensed MLB Team Logos and colors.
---
Pit Bull Crossing Sign Mark your territory! This 12 x 12 inch aluminum guard sign can easily be mounted on your fence post, railing, porch, deck or wall using the single pre-drilled hole at the top.
---
American Pit Bull Terrier Figurine Made from durable stone resin and painstakingly hand painted for a realistic look, this 5 inch collectible captures the innocence of a truly beautiful animal.
---
Pit Bull Terrier Keychain
---
Pit Bull Hand Towel made of absorbent 100% combed cotton and measures a sizable 16 x 25 inches.
---
American Pitbull Terrier 2nd Edition Book: The American Pit Bull Terrier Handbook includes all of the information you need to raise a happy and healthy American Pit Bull Terrier. Facts
---
American Pitbull Terrier Wood Picture Frame: This decorative 5x7 wood
---
Pit Bull Air Freshener : This adorable car air freshener shows off your love of Pit Bulls and makes your car smell great!
---
Pit Bull Terrier Bottle Stopper:
---
Pit Bull Terrier Bottle Stopper (White):
---
Pit Bull Terrier License Plate Frame:
---
Pit Bull Terrier Paw Wipe Towel:
---
Pit Bull Terrier Pen Holder:
---
Pit Bull Terrier Pen Holder (White):
---
Pit Bull Terrier Pencil Holder:
---
Pit Bull Terrier Pencil Holder Brindle:
---
Pit Bull Terrier Picture Frame:
---
Pit Bull Terrier Trivet:
---
Pit Bull Leash Hook This beautifully crafted hook is perfect for holding your best friend's leash. The detailed resin figure adorns a sturdy metal hook. Includes hardware to easily attach to any wall.
---
Pit Bull Canine Security Caution Sign This popular novelty sign is made of durable sun and weather resistant polyethylene plastic. Hang in your window, on a fence or wall.
---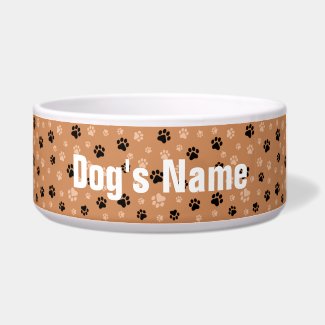 Custom Personalized Paw Prints Dog Food Bowl add your pet's name to this item. Great gift for any dog lover.
---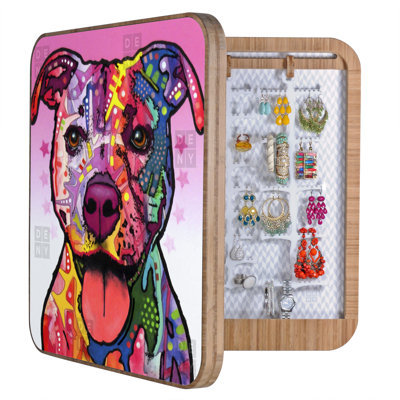 Dean Russo Cherish The Pitbull Jewelry Box: Handcrafted from 100% sustainable, eco-friendly flat grain amber bamboo, DENY Designs' blingbox is just about the most innovative jewelry storage solution ever! With rounded corners, the blingbox looks like a piece of art from the exterior, but functions as a jewelry box on the interior. It holds over 300 pieces in all shapes and sizes while allowing you to actually see the jewelry that you own... now there's a concept! It's functional art that's sleek, streamlined and is bound to make your heart skip a beat. 24" H x 24" W x 5" D.
---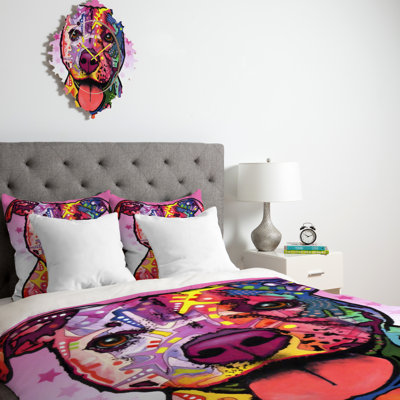 DENY Designs Dean Russo Cherish The Pitbull Duvet Cover Collection Turn your basic, boring down comforter into the super stylish focal point of your bedroom with this DENY Designs duvet cover! Custom printed when you order it, this duvet cover is not only personal, but incredibly cozy as well. Created out of microfiber material that is unique to DENY Designs, duvets are ultra soft and amazingly comfortable. This duvet cover will make getting out of bed in the morning just a little bit harder.
---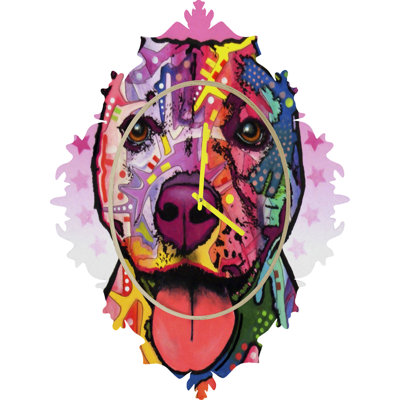 Dean Russo Cherish The Pitbull Wall Clock: Tick tock, tick tock. When time feels like it's standing still, it's about time to check out DENY Design's clock! With a sleek mix of engineered wood trim that's unique to each piece and a glossy aluminum face, this clock is gonna turn up the fancy on that plain jane wall of yours and is just what you need to make the day go by just a little bit faster.
---
LittleGifts Pit Bull Umbrella (other dog breeds also available).
---
More Great Stuff ~ Novelties and Gifts for Pitbull Lovers!
PITBULL CHECKS | PIT BULL ADDRESS LABELS | CHECKBOOK COVERS
PITBULL STICKERS | PIT BULL CHARMS/PENDANTS | JEWELRY
PITBULL T-SHIRTS | PIT BULL MUGS | CUPS/TUMBLERS | COASTERS
KEYCHAINS | PIT BULL MAGNETS | PITBULL FIGURINES
PITBULL CALENDARS | STATIONERY | GREETING CARDS
PIT BULL CLOCKS | WATCHES | CHRISTMAS ORNAMENTS
PIT BULL STUFFED ANIMALS | THROW PILLOWS | THROW BLANKETS
PIT BULL iPHONE COVERS | SAMSUNG GALAXY COVERS | MOUSEPADS
HANDBAGS/TOTES | HATS | SOCKS | SIGNS/FLAGS | PIT BULL GIFTS
---
---
Partner Sites:
Pug Checks | Bulldog Checks | Boxer Dog Checks | Horse Personal Checks
Dog Checks | Labrador Retriever Checks | Skull Checks